J-Bar Meat Company:
Quality Texas Meats Nationwide
Welcome to J-Bar Meat Company, where we take pride in providing high-quality meat products to customers nationwide. As a leading meat company, our commitment to excellence ensures that our smoked sausage, wholesale meats, and specialty meats exceed industry standards in taste and quality.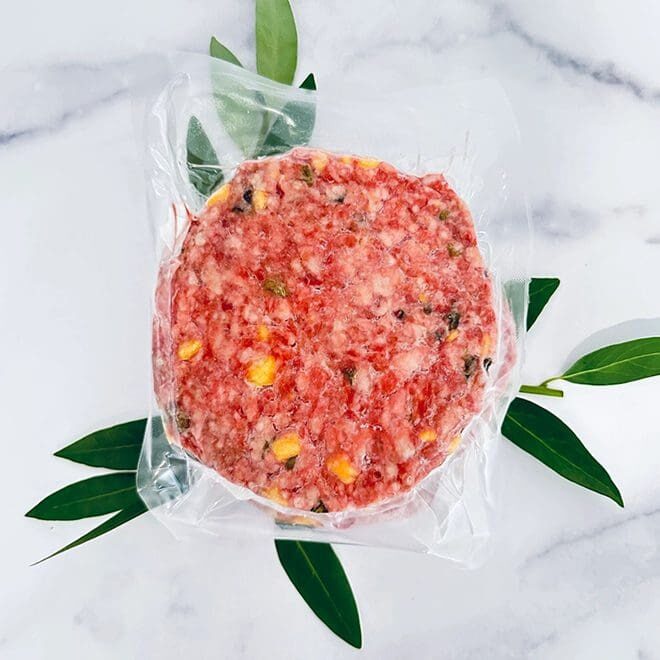 Custom Wholesale Products
At J-Bar Meat Company one of our main focuses is wholesale smoked meats. We currently provide many restaurants in West Texas with our bulk German Link Sausages as well as retail ready packages.
If its all about the brand, we offer custom private label for our sausage, snack stick and jerky lines.
Consistent production and attention to detail makes us the prefect wholesale partner.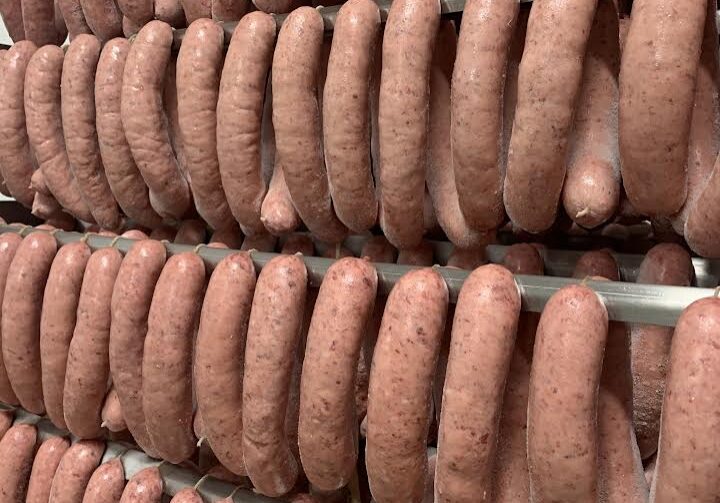 We provide a comprehensive selection of wholesale meats, including beef, and pork, sourced from trusted suppliers to ensure quality and freshness.
Why Choose J-Bar Meat Company
When you choose J-Bar Meat Company for your meat needs, you're not only getting top-quality products but also a team that is dedicated to ensuring your satisfaction. Here's what sets us apart:

We're proud to serve customers across the country, delivering our exceptional meat products to your doorstep.

Our strict quality control measures ensure that only the best meats make it to your table.

Our team of industry professionals is passionate about meat and is always available to provide product recommendations and answer any questions you may have.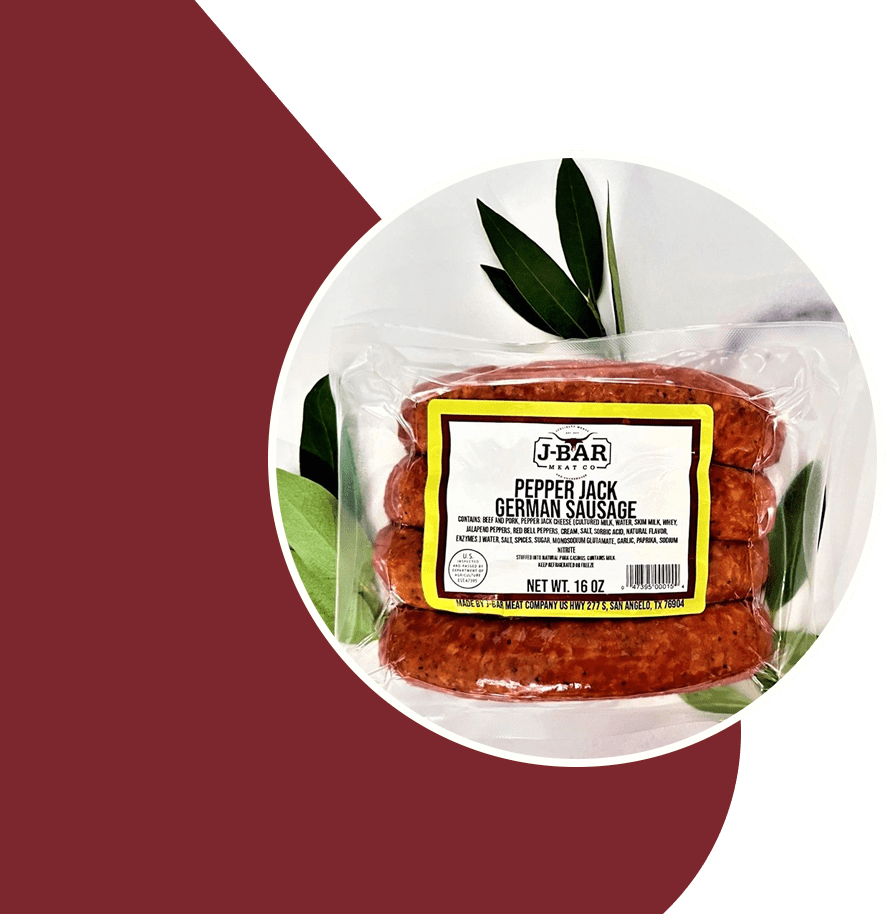 Don't settle for less when it comes to your meat. Experience the J-Bar Meat Company difference today by browsing our extensive selection of smoked sausage, wholesale meats, and specialty meats.
Click the 'Shop Now' button to begin your journey to a world of exceptional flavor and quality.
Stay up-to-date with the latest news, product releases, and promotions from J-Bar Meat Company by connecting with us on social media and signing up for our newsletter. We love hearing from our customers and are always eager to share our passion for high-quality meat products.
Thank you for considering J-Bar Meat Company as your go-to source for smoked sausage, wholesale meats, and specialty meats. We look forward to serving you and exceeding your expectations with our exceptional products and customer service.